Tag Archives: flickr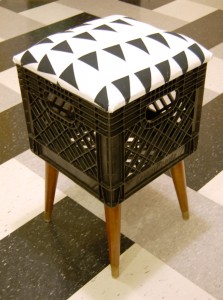 MSutters sent in this awesome little milkcrate stool that he made, and documented on flickr. –> Milk Crate Stool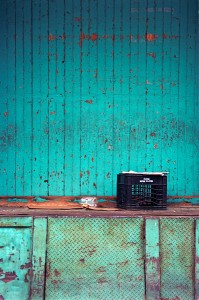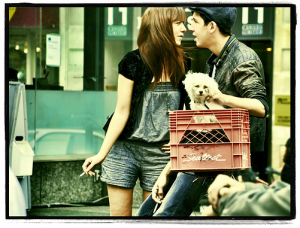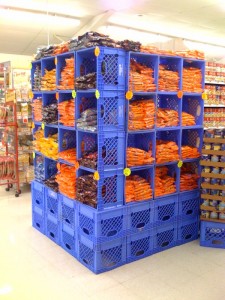 Flickr has everything and the milk crate photos are expanding on the daily. These three are just the tip of the iceberg, but represent some of the range. The top one is titled "Doggie Crate" by Chewie2008. The 2nd one is simply called "Milk Crate" by Channel_Mixer. Lastly we have "Milk Crates as shelvesat the Jubilee" by Warmest Regards. Go see their work, spread the milkcrate image love.
There have been so many milkcrate hits lately that it's getting hard to keep up. Below are a slew of the crate web stories. Keep 'em coming world wide web.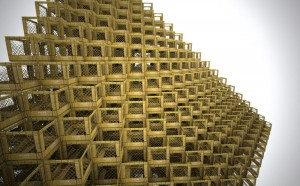 Robbie Crabtree sent this in and I'm loving this. Milkcrate texture maps in fully rendered 3D splendor. See more of his work on his flickr page. –> Robbie Crabtree's Flickr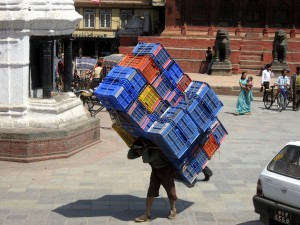 How many crates can you carry in Nepal? No way you can beat this dude. –> Sent in by Jay Yarrow original photo by Wonker at Flickr, this photo on Flickr here –> Human Forklift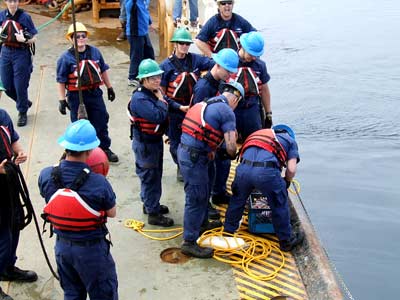 This is the US Coast Guard using a sweet blue milkcrate in the salvage work of the Torrent Shipwreck. Thanks to Travis S. for the pics via Flickr. –> Retrieving Portholes –> Torrent Shipwreck: 1868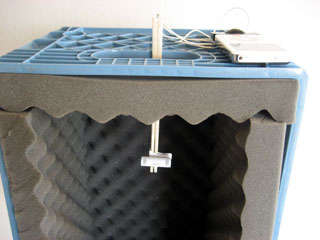 Milkcrates abound throughout the web. I've pulled some recent milk crate inventions. The above image is from instructables.com, a great how to site. This images comes from a great post on how to build a portable milkcrate sound booth. –> DIY portable sound booth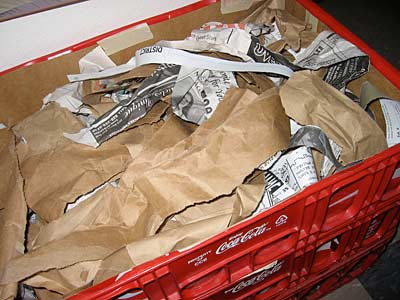 These aren't milkcrates, BUT they are soda crates and Mr. Kyle Lawson has crafted them into a home vermicomposting setup. I don't even know what that is, but I like it. –> Worms!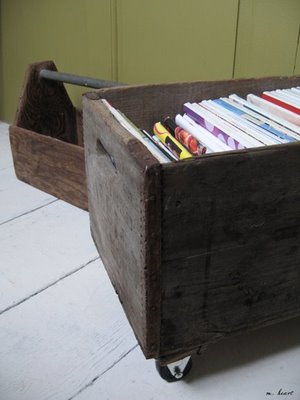 This last one is great. It brings the old into the new. An old school wooden milk crate transformed simply into a rolling magazine rack. –> summer projects and finds…