Archive for 'Philadelphia, PA'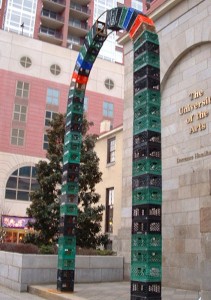 Joe Girandola is a sculptor and educator in Philadelphia. This past Summer he installed this milk crate arch project called "Perso/Trovo" outside the University of the Arts in Philadelphia. Read "How Did You Use Milk Crates in College" via Ornamento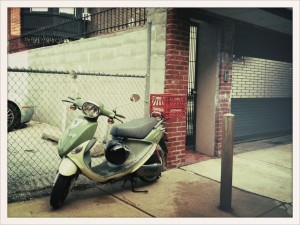 My sweet wife, Amy, took this photo on a walk in Philadelphia. She's not as "into milkcrates" as I am, but she's super supportive–spotting crates everywhere, shooting pictures and everything.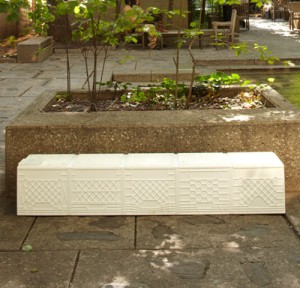 What if milkcrates were made out of Corian® by Dupont? Well, in Philadelphia you can see the results (google map link). Corian Bench Inventions in Philadelphia Via Design Milk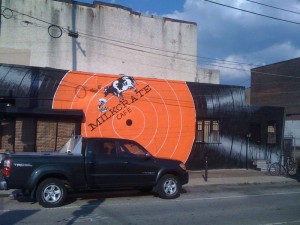 Milkcrates, coffee and records go hand in hand like nothing else I can think of. In my fair city of Philadelphia, the Milkcrate Cafe is now open for business. The store is located at 400 E Girard Ave., Philadelphia, PA. Their blog is here –> Milkcrate Cafe blog
Ok, this isn't really about milkcrates–but in this video (by Ted Passon) about The Roots and their love of Philadelphia, the interview takes place in front of a stack of milk crates.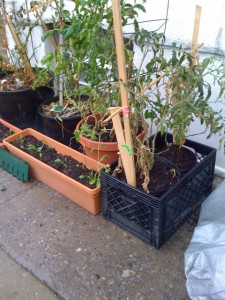 My wife spotted this one on a walk home–Milkcrates as containers for inner-city gardening.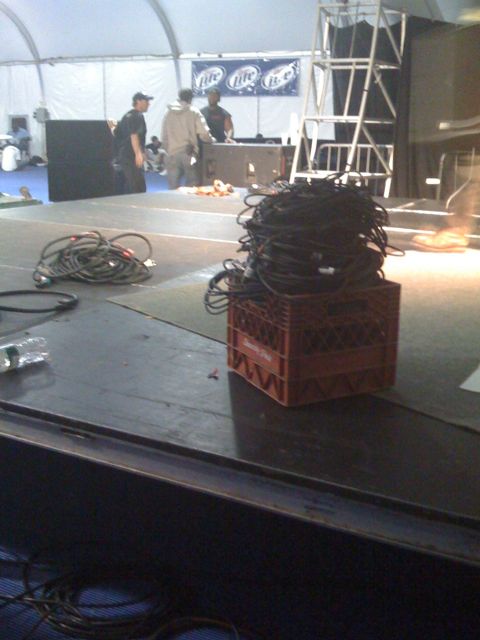 Second stage clean up at the Roots Picnic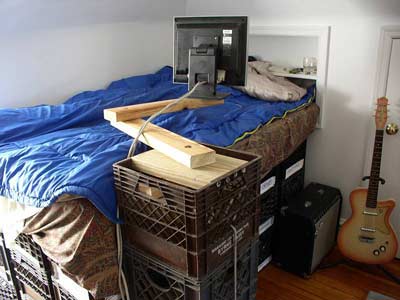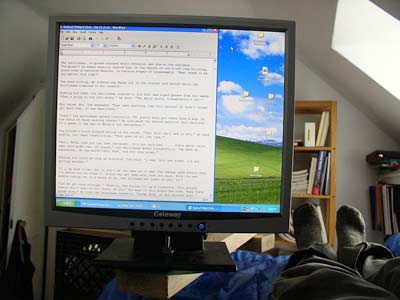 My buddy Nicolas has done it again. A little while back I posted about Nick's question (How Many Crates Can You Carry?) and now he's posted this amazing contraption that he calls the armatron –>Read the full post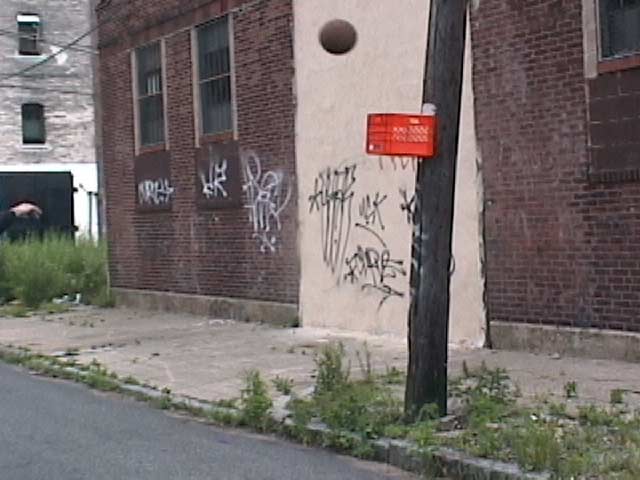 Good ole real life in the streets of Philadelphia. Photo by Don Kahler.