Archive for January, 2006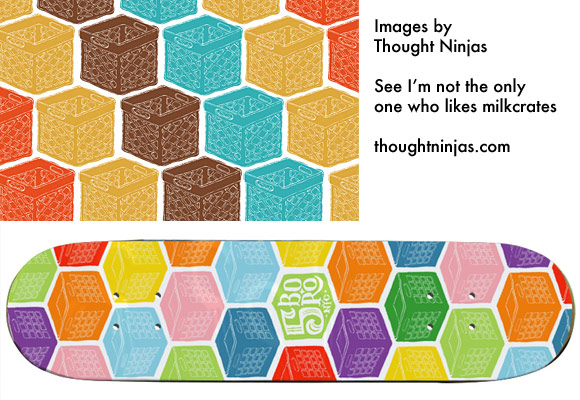 Forwarded by Mr. Randy Pikul, we have the Thought Ninjas promoting the milkcrate legacy. Let the love flow.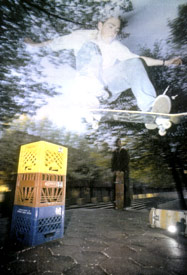 The old scan organization continues. This photo by Hisham Bharoocha, I think, is of Randy Grey circa 1994. This photo is on the back cover of Milkcrate Digest #1, in black and white.

In my standard search for milkcrate news, I found this – exactlocation.org/dairy/ I created the image below with this cool flash piece.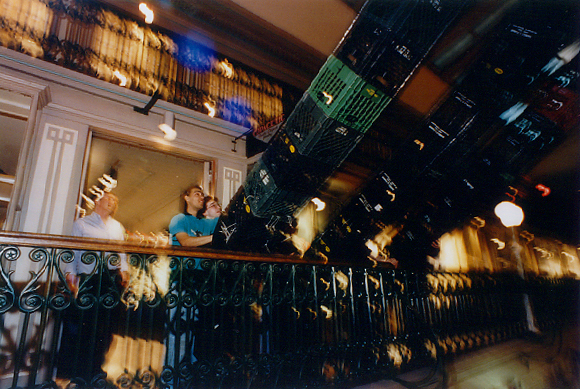 I was going through some old scans this morning and found this image from back in the Providence, Rhode Island days. This photo was taken by Alex Aranovich while we were building the milkcrate arch inside America's first mall, the Arcade.